Ms Lyons
Hello and welcome to room 21, the classroom of 21 amazing young women in 6th class.
This year we will be looking at a diverse range of topics such as the black civil rights movement in the USA, World War II, the struggle for Irish independence as well as discussing current events such as climate change and topical events in current affairs, along with having some fun along the way.
I try and create a welcoming, safe and inclusive learning environment where everyone is heard and respected.
I'm looking forward to getting to know the ladies and their parents/guardians over the next year.
Eoin O'Callaghan
Class Photograph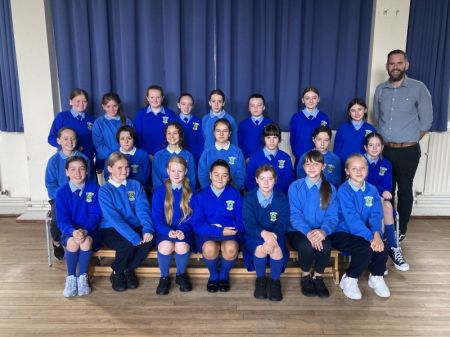 &nsbp;
St Canice's Girls' National School, Seamus Ennis Road, Finglas, Dublin 11, D11 C927 | Telephone: 01 8342072